Communications networks are the major vehicles of promotion for the social consciousness, environmental awareness, charitable propensity, and business poise that have long attracted people to Vermont. Students often thrive in the small town feel with big city energy of this state as they pursue exciting communications majors in media production, human communication, public speaking, visual communication, foundations in marketing, advertising, communication theory and media writing. Local colleges and universities consistently turn out graduates that go on to become strong pillars of the community through their positive contributions to nonprofit organizations, public relations and marketing firms, television and radio broadcasting stations, human resource companies, publishing houses, and public service organizations.
<!- mfunc feat_school ->
Featured Programs:
Sponsored School(s)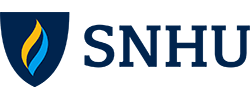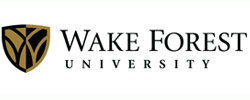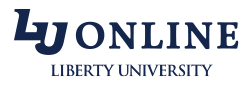 <!- /mfunc feat_school ->
Undergraduate Degrees in Communications – Choosing to earn an associate's or bachelor's degree with a major in communications will give you the qualifications you need to start a career in mass media and digital communications. Whether you're interested in journalism and independent filmmaking, or marketing and public relations, the know-how needed to reach people with a targeted message starts with a degree in communications.
<!- mfunc search_btn -> <!- /mfunc search_btn ->
Master's Degrees in Communications – No matter your professional background or undergraduate major, you could earn a master's in communications to prepare for a career in any number of diverse areas that include journalism, public relations, marketing, digital media and more.
Print Publishing
The publishing industry in Vermont has flourished ever since its oldest publishing house, Countryman Press, first opened its doors in 1973. Although publishing giant W.W. Norton & Company, Inc. has since acquired the Countryman Press, Vermont continues to enthrall readers nationwide. While history buffs look to Images from the Past to get their fix, those fascinated with politics and sustainable living rely on Chelsea Green Publishing to deliver the literary goods. As digital technology continues to make strides in the publishing world, Vermont is embracing new innovations by welcoming digital media publishers like Green Mountain Delight into the mix.
Local Book Publishers:
Parable Publishing House
Verve Editions
Concepts Publishing, Inc.
 Resource for Publishing Majors
Independent Publishers of New England
Journalism
Vermont has a rich tradition of tantalizing readers with a wide range of magazines, daily and weekly newspapers, and community publications. The Burlington Free Press, Seven Days, and Vermont World take the honor of readers' choice in newspaper with copies scattered across homes and offices throughout the state. Special interest newspapers like the Valley Business Journal and Vermont Woman have also carved out a noteworthy niche in Vermont. Although these newspapers enjoy high circulation, plenty of residents still rely on small town publications like Bradford Journal Opinion, Williston Observer, and Newport Daily Express to keep them up-to-date on current events.
Independent Newspapers:
Addison Independent
The Independent (online)
Milton Independent
Resources for Journalism Majors
New England Newspaper and Press Association
Radio and TV Broadcasting
TV broadcasting companies have been diligently bringing news, weather information, and entertainment into Vermont homes for decades, beginning with development of WCAX in 1954. Today, viewers channel surf from Vermont Public Television to basic cable stations WGMU, WVNY, WNNE, WPTZ, and WFFX. Residents of Chittenden County can view town hall meetings by switching to local access station Channel 17.
Local TV Broadcasting Companies:
Onion River Community Access Media, Inc.
Smith Media, Inc.
Mount Mansfield Television, Inc.
The Green Mountain state also has an established history in radio broadcasting dating back to 1931 with the creation of channel WDEV. Since then, Vermont is now host to dozens of radio stations that gratify the diverse listening tastes of its inhabitants. Collegiates in the Champlain Valley tune into WRMC 91.9 FM while talk news lovers in North Central dial into WSNO 1450 AM and modern rock enthusiasts in Southern Vermont jam out to WEQX 102.7 FM.
Local Radio Broadcasting Companies:
Bennington Broadcasters
Albany Broadcasting Company
Catamount Radio
Resource for Radio and TV Broadcasting Majors
Vermont Association for Broadcasters
Public Relations and Marketing Firms
Public relations and marketing firms provide great career opportunities for communications majors in Vermont. Here is a brief list of some of these firms:
New Breed Marketing
Kimbell and Storrow
HMC Advertising
Tabachnikoff Media Relations
Keller and Fuller
Morris & DeMag, Inc.
Grapevine Communications
Hayes Group
Marketing Partners
Camp Phillip Associates, Inc.