Modern telecommunications serve as the lifeline of global commerce, allowing us to easily conduct business across national boarders while reducing costs and increasing productivity.
<!- mfunc search_btn -> <!- /mfunc search_btn ->
In simplest terms, telecommunications involves sending messages from one point to another using electronic media– the Internet, radio broadcasting, cable and satellite transmissions, as well as wired and mobile phones.
<!- mfunc feat_school ->
Featured Programs:
Sponsored School(s)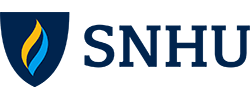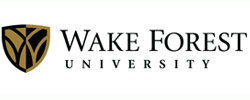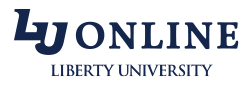 <!- /mfunc feat_school ->
Telecommunications technology has transformed the way we communicate and transmit information, and has allowed our modern, global economy to progress faster than ever before.
The study of telecommunications for those in the communications field includes broadcast journalism and video production, as well as emerging digital and web-based media. A background in telecommunications is the perfect fit for jobs in a number of fields:
Broadcast media
Corporate media
Motion picture
Multimedia
Electronic media industries
Professional settings include production houses, television studios, and radio stations, as well as corporate or educational settings, where telecommunications professionals may be responsible for producing multimedia projects.
Jobs in telecommunications include:
Account executive
Announcer
Advertising copywriter
Disc jockey
Audio/video editor
Electronic publication specialist
Film director
Media content creator
Investigative reporter
Multimedia specialist
News writer
Producer
Publisher
Radio/television newscaster
Script writer
Social media manager
Web page designer
Station programmer
Sales representative
News reporter
Technical writer
Television director
Television engineer
Degrees and Majors in Telecommunications
A telecommunications degree program housed within a school of media, journalism, or communications focuses on producing graduates who serve as decision-makers and leaders in the electronic media field.
Graduates of telecommunications programs possess expertise in strategy, writing, design, and production in many areas of telecommunications, thereby serving as valuable assets to any business or organization.
The telecommunication degree, whether undergraduate or graduate, inspires students to:
Comprehend and analyze the historical, cultural, political, and economic contexts that influence electronic media
Learn about key social science research methods involved in electronically mediated communication processes
Effectively communicate ideas in oral, written, and visual contexts
Apply production, performance, and writing techniques that are integral to effective media texts
Perfect strategies for informing and persuading audiences
Think critically and creatively to solve problems and adapt to new technology environments
Bachelor's Degrees in Telecommunications
A bachelor's degree in telecommunications introduces students to the study of telecommunications within a communications context. The structure of these undergraduate programs is typically indicative of the college or university in which they are located. Common titles for bachelor's programs that include a major in telecommunications include:
Bachelor of Arts/Science in Telecommunications
Bachelor of Arts in Communications with a concentration in telecommunications
Bachelor of Arts in Telecommunication and Information Science
Schools offering a Bachelor of Arts/Science in Telecommunications often allow students to further focus their undergraduate degree on a number of areas, such as:
Reporting
Producing
Media production
Electronic media management
Production management
Critical studies
Media and society
Telecommunication is a practical area of study; so undergraduate programs are rich in experiences and practical exercises. For example, professional facilities, such as television studios and radio stations, are housed within many institutions. Supervised, practical, media-related experiences outside the classroom, via internships, are not only encouraged, but often required.
Core coursework in a bachelor's degree in telecommunication often includes:
Introduction to telecommunications
Telecommunication techniques
Scriptwriting
Media operations and performance
Video/audio production
Telecommunications regulation
Master's Degrees in Telecommunications
Telecommunications professionals with an eye on leadership positions with broadcasters, cell phone companies, Internet service providers, radio stations, and TV networks pursue master's degrees in telecommunications. These programs allow students to explore fundamental theories and current industry practices, with an emphasis on developing the skills necessary to become industry leaders.
<!- mfunc search_btn -> <!- /mfunc search_btn ->
Master's degrees in telecommunications prepare students with the technological skills, critical tools, and the knowledge needed to perform, persuade, and communicate in our global media environment. In addition to a focus on media industries and technologies, many programs emphasize globalism through international and comparative studies. Just a few of the topics studied in a master's degree in telecommunications include:
Internet-based distribution systems
Comparative studies of digital broadcasting
Media literacy and citizenship
Journalism history and media sociology
Media anthropology
These programs may be designed as:
Master of Arts in Telecommunication
Master of Arts in Digital Communication
Master of Arts in Media Studies
Master of Arts in Telecommunications and Film
Admission into a telecommunications master's degree is dependent upon the completion of a bachelor's degree from an accredited college or university, a minimum undergraduate GPA, and GRE scores. It is common for institutions to also require admission essays, references, and interviews with the admissions staff.
These graduate degrees are often professional degrees, meaning that they prepare students for creative and management careers in the media industries. A few institutions also offer telecommunication master's degrees that prepare students for careers in scholarly research and doctoral study.
Many institutions offering master's degrees in telecommunications allow students to focus their graduate study on a number of areas within telecommunications, such as:
Management
Law and policy
Production
International telecommunications
Telecommunications and society
Core coursework in a master's degree in telecommunications includes study in public relations, advertising, journalism, media studies, and digital communication, among others. Typical coursework in these programs include:
Media theory and criticism
Television studies
Research methods in telecommunications and film
Narrative studies in film and television
Documentary film and television
Theories of mass media
Resources for Telecommunications Professionals