Although the job of an objective journalist reporting world events and that of an advertising executive promoting a product may seem worlds apart, both these professionals may have backgrounds in mass communications.
<!- mfunc feat_school ->
Featured Programs:
Sponsored School(s)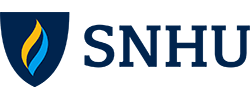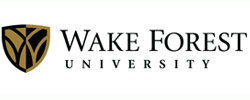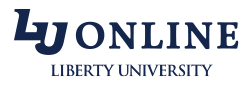 <!- /mfunc feat_school ->
Mass communications is the transmission of information to large numbers of people through the mass media. Mass media includes newspapers, magazines, television, radio, film, websites, and any technology that allows for the dissemination of information to the public. Within the mass media are channels or vehicles of mass communication. These channels include news reports, books, movies, television programs, music videos, advertisements, and articles in magazines and newspapers and on websites.
<!- mfunc search_btn -> <!- /mfunc search_btn ->
Mass communication is mostly a one-way process, with little feedback from the audience, although the Internet is bringing some change, with options that allow people to comment or otherwise provide feedback.
What is Mass Communications?
The field of mass communications includes:
Advertising
Corporate and institutional media (producing visual, audio, written, and multimedia materials for training and instruction, internal and external communications, sales, and public relations)
Electronic media
Journalism (magazines, newspapers, print, electronic, television, radio, broadcast)
Production management
Public relations
Telecommunications (news or production)
Visual communications (graphic design, production design, photography, video)
Mass communication plays four roles in society:
Surveillance: Provides news and information to the public.
Interpretation: Sets a context for new information and provides commentary about its significance and meaning.
Socialization: Transmits values within a society, especially in setting models for behavior and attitudes.
Entertainment: Entertains through film, radio, television, sound recordings, books, and magazines.
Given the role of mass communications, a number of issues can arise, including:
Freedom of the press and censorship
The relationship between the media and the government
Media objectivity, including media bias and political leanings
The responsibility of media to society
Control of mass media, such as having power concentrated in the hands of a few mass media conglomerates
Education and Degree Options in Mass Communications 
Those serious about getting started in the field of communications should consider one of 1,300 institutions in the U.S. offering programs in communications, journalism, mass communications, and related areas of study. As of 2011, the Accrediting Council on Education in Journalism and Mass Communications accredits 111 of these programs.
Associate's Degrees – Associate's degrees in mass communications are available, some of which are designed to allow the student to transfer to a four-year institution as a junior. Today, more employers are looking for people with bachelor's degrees.
<!- mfunc search_btn -> <!- /mfunc search_btn ->
Bachelor's Degrees – Most bachelor's degrees in mass communications offer a choice of specializations, ranging from journalism to public relations to advertising. Some programs are broad-based, while others are more focused. For example, one university in the U.S. offers a recording industry program for students that want to work in the music industry, and some programs offer a focus in areas like sports journalism or photojournalism.
Degrees in journalism are also available, as are degrees in media studies. Media studies degrees tend to focus more on the operation of mass media, but specifics vary by school. Some schools combine studies in mass communication and mass media.
Master's Degrees – Schools that offer a master's degree in mass communications typically offer several areas of study to choose from. Each school has its own specialties. A few options include:
Advertising, including options in areas such as art direction, brand management, copywriting, strategy, or creative technology
Media studies, including courses such as mass communication theory, media history, media law and ethics, public opinion, research methods, sports or politics and media, women and media, and production work in film, audio, video, and digital media
Strategic communication management focuses on the management of communication in an organization
Professional media practice, which could include media message design, media policy, and media management
Doctorate Degrees – Doctorate degrees in mass communications are also available and often prepare candidates for university teaching and research positions.
Mass communication educational programs teach many skills useful not only in fields directly related to mass communications, but also for many other professions. These skills include:
Verbal and writing skills – The ability to organize and express ideas clearly and appropriately
Observation skills – The ability to evaluate ideas and content, and the abilities to inform, explain, influence, persuade, mediate, and negotiate
Attention to detail and organizational skills – The ability to plan and work both as part of a team and independently, meeting deadlines, striving for accuracy, being accountable, and making decisions
Critical thinking skills – The ability to use independent, objective, and precise reasoning
Design and development skills – The ability to design projects, generate and adapt ideas, develop programs, evaluate situations, and present information and data
Problem solving skills – The ability to look at complex problems, understanding both the whole picture and its individual parts, recognizing patterns, using analytical and intuitive skills, and evaluating and monitoring results
Research and analysis skills – The ability to take in, analyze, assimilate, and interpret information and data
Cultural awareness – The ability to understand diverse cultural, social, legal, and ethical considerations in mass communication processes
Career Options Available to Those with a Background in Mass Communications 
Many career options are available with a degree in mass communications.
Advertising/Marketing – Account manager, advertising salesperson, designer, graphics and production specialist, Information specialist, marketing communications trainee, media buyer or planner, promotion representative, publicity director
<!- mfunc search_btn -> <!- /mfunc search_btn ->
Business – Account coordinator, business manager, customer service manager, information specialist, research analyst, public relations manager
Broadcasting and Production – Broadcast technician, director, disc jockey, engineer, film editor, floor manager, lighting director, news director, newscaster, producer, production manager or supervisor, program director, scriptwriter, sound mixer, special effects specialist, station manager, technical director, video graphics artist
Journalism – Assignment editor, columnist, critic, editor, news analyst, news director, newspaper editor, photojournalist, print coordinator, proofreader, reporter, sports director, videographer, writer
Publishing – Booking agent, literary agent, editor, writer
Public Administration – Community affairs director, event coordinator, program administrator
Some positions may require additional training. In addition, an undergraduate degree in mass communications may be a starting point for going on to get a professional degree in an area such as law, or a teaching certificate.