Integrated Marketing Communications has emerged as a buzzword in the business community. In fact, an article by Forbes Magazine titled "Marketing Integration: What Every Marketer Wants for Christmas" showed new findings from surveys conducted by web marketing research firms that revealed how the number one concept that both business-to-business and business-to-consumer marketers wanted to better understand was integrated marketing communications, and how best to apply it strategically to their current business model.
<!- mfunc feat_school ->
Featured Programs:
Sponsored School(s)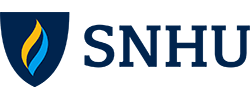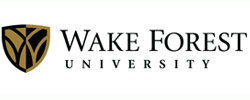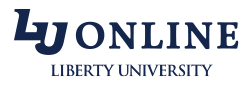 <!- /mfunc feat_school ->
Traditional marketing approaches emphasize the creation of several different departments within a company that work independently from one another on a specific aspect of marketing like sales, distribution, promotion, design and advertising. Companies adopting this traditional approach often place little importance on communications between departments and, as a result, each department develops its own unique message to the consumer regarding the service, product, or brand being marketed. Over time, businesses began realizing that this marketing style could potentially generate confusion among consumers because messages about a single product often lacked synchronicity across departments. The integrated marketing communications concept originated from the realization that failing to deliver a product branding message consistently could compromise the full potential of a marketing campaign.
<!- mfunc search_btn -> <!- /mfunc search_btn ->
What is Integrated Marketing Communication?
The goal of integrated marketing communications (IMC) is to revamp the traditional marketing approach by encouraging cohesion and synchronicity among the various modes of communication used by businesses to reach consumers. By uniting all marketing forces, IMC can more effectively impact potential customers by sending out one unified and distinct message that consumers can easily remember and identify the company with.
The structure of integrated marketing communications relies heavily on aligning five levels of integration to further strengthen a company's communication with consumers. These five levels of integration include horizontal integration, vertical integration, data integration, internal integration and external integration.
Horizontal integration strives to link both marketing and business communication initiatives
Vertical integration works to ensure that marketing communications reflects and supports corporate interests
Data integration refers to the mutual sharing of marketing and communication information between company departments
Internal integration aspires to keep all employers up-to-date regarding current trends and impending changes in marketing and communication techniques
External integration attempts to make external partners in marketing to maintain consistent with a company's message
Key Concepts
In order for a business to begin implementing the integrated marketing communications model there must be a shift in marketing priorities. enTarga, a company that provides strategic planning for businesses interested in incorporating IMC tactics, explains the "4 C's vs. 4 P's" concept to help familiarize marketing practices for its clients. Essentially, this concept attempts to redirect the consumer's attention in ways that bolster marketing success. For example, businesses should concentrate their marketing attention toward the consumer instead of the product; cost instead of price; convenience instead of place; communication instead of promotion.
Benefits
More and more businesses are considering switching to the integrated marketing communications model because of its many potential benefits. By enforcing a company policy that instructs different marketing teams to work collectively towards a common goal or message, businesses could prevent wasteful spending caused by duplications in marketing processes across departments. Also, since IMC fosters a stronger support network among company divisions, employees often establish better working relationships which may alleviate individual workloads and occupational stresses. Businesses that use the tools of IMC could gain a competitive edge over rival companies that still conform to more traditional marketing methods. This edge might equate to increased sales, profits and savings.
<!- mfunc search_btn -> <!- /mfunc search_btn ->
Perhaps the greatest benefit of internal marketing communications is its propensity for building solid customer relationships. For example, since IMC conveys one seamless, comprehensive message that is delivered by all marketing avenues it can stimulate more effective, two-way communication with customers. By establishing a more concise dialogue between company and customer, businesses can meet and even exceed customer expectations to create a sense of loyalty. And in the business world, there is nothing more valuable than a loyal customer base.
Challenges
Of course, like any business model, integrated marketing communications is not without its challenges. For instance, departments may resist or resent giving up the freedom of independent decision-making needed to form IMC. Power struggles between department managers and directors may also occur as a result of adapting to IMC. Also, since IMC seeks to unify communication and marketing tools to attain a singular goal, departments must learn to compromise branch-specific interests for the greater good of the company. In this way, compromise may overshadow creativity within departments. However, perhaps the biggest challenge facing businesses is finding administrators with enough knowledge of IMC to apply it successfully to an actual work environment.
Degrees in Integrated Marketing Communications 
Although integrated marketing communications is not a career but a concept, students that are interested in working in this field can find academic programs that will help them gain better insight into its complexities.
Students that enroll in one of these programs will benefit by taking core courses that include:
Marketing and Finance
Statistics and Marketing Research
Marketing Management
Consumer Insight
Communication Skills and Persuasive Messages
Strategic Process
Media Economics and Technology
Armed with formal education in integrated marketing communications, professionals have the advantage of pursuing a wide-range of occupations. For instance, Ithaca College (Ithaca, New York), which offers a Bachelor of Science in Integrated Marketing Communications program, suggests that IMC degree holders could explore career options as advertising account executives, art directors, copywriters, media buyers, media planners, account planners, public relations executives, event planners, media relations specialists, sales executives, and research analysts.