More than ever, thanks in part to the exponential growth of social media and communication technology, public relations managers and specialists have become the cornerstone liaisons between business organizations and the general public. By creating informative and carefully constructed public images, press releases, product and service information, and strategic responses to public inquiries, public relation workers are in a unique position to influence the perceptions of the general masses.
<!- mfunc feat_school ->
Featured Programs:
Sponsored School(s)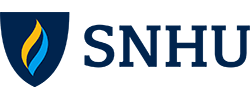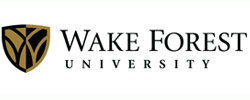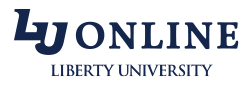 <!- /mfunc feat_school ->
According to the Public Relations Society of America (PRSA), public relations serve the public dramatically by bringing attention to sensitive yet important social issues in today's world by:
Altering attitudes concerning the problems of drunk driving, obesity, breast cancer and tobacco use
Helping to protect consumers from illness and injury through conscientious communication
Raising awareness about products that can potentially enhance quality of life
Promoting meaningful causes
Offering pro-bono assistance to companies with limited financial resources
<!- mfunc search_btn -> <!- /mfunc search_btn ->
 What are Public Relations Specialists?
Public relations specialists, sometimes referred to as media specialists or communication specialists, are hired by companies or clients to maintain a positive image in the press, represent them in all media, and address any questions posed to them by concerned consumers, members of the press, company investors, government agencies, and other public relations professionals. It is imperative that public relations specialists perform research on each party they correspond with in order to understand their stanch on particular issues to create harmonious business relationships. Some examples of job titles for public relations specialists include:
Communications Specialist
Public affairs Specialist
Gifts Specialist
Major Gifts Officer
Media Specialist
 What are Public Relations Managers?
Public relations managers often oversee public relations specialists to ensure that all aspects of public relations are consistent with the company's or clients' intended public image. They also help to evolve public images by considering current trends in social, political and economic forefronts in order to improve a client's image accordingly. Finally, public relations managers may also be responsible for internal communication within a particular company, especially in larger firms where constant communication is essential for delivering a consistent public image. Managers often require several more years of work experience, training and education than specialists need to qualify for a position. Some examples of job titles for public relations managers include:
Director of Development
Communications Manager
Executive Director
Release Manager
Director of Community Relations
 Job Functions 
According to the United States Bureau of Labor Statistics, public relations managers and specialists are usually responsible for these duties:
Creating press releases
Gathering data upon request by the media
Recognizing target audiences and determine ways to access them
Preparing answers to questions posed by the media
Assisting clients to appropriately correspond with the general public
Successfully uphold a client's public image through logos and signs
Assisting corporate executives by crafting speeches and coordinating interviews
Researching and assessing advertising and promotion aspects of a client company to investigate its consistency with public relation initiatives
Contributing to fund-raising efforts by determining and contacting potential financial backers and/or applying for grants
Organizing events to help foster good relations between clients and the media
 Public Relations Degrees
Although the educational standards for both professions slightly differ, those interested in careers in public relations are encouraged to start by earning a bachelor's degree in an applicable area of study such as communications, public relations or journalism. Completing additional coursework in subjects like English, business, writing, public affairs, advertising and public speaking are likewise advantageous. Some specific examples of coursework found in a typical public relations degree program include: Principles of Advertising, Mass Media Law, Introduction to Public Relations, Communication for Business and the Professions and Advertising Research.
<!- mfunc search_btn -> <!- /mfunc search_btn ->
Where can public relations specialists and managers find training? Even though some employers may hire a public relations management that only possesses a bachelor's degree, professionals that desire an edge on the competition typically earn a master's degree in public relations and accumulate several years of work experience. Both positions are likely to require a period of on-the-job training as well. Public relations specialists and managers may also find training opportunities through professional associations, internships, accredited online programs, volunteer positions, and institutes of higher education.
Public Relations Certification
Most public relations professionals that are committed to advancing their career eventually gain certification in the field. Right now, the Public Relations Society of America (PRSA) offers the Accredited in Public Relations (APR) credential which is administered by the Universal Accreditation Board (UAB). Eligibility requirements to apply for the APR examination include:
Five years of full-time experience practicing or teaching public relations
A bachelor's degree in a communication-specific field or
Equivalent work experience
In addition, the International Association of Business Communicators (IABC) also offers an accreditation program that earns public relations specialists and managers the designation of an Accredited Business Communicator (ABC). Here, candidate's eligibility will depend on:
Full-time work experience in communication (between five and nine years)
Academic degree or years of post-secondary education
Submission of past work portfolio
 Job Outlook for Public Relations Specialists and Managers
According to the United States Occupational Outlook Handbook (2012-2013 Edition), employment prospects for both professions are extremely positive. In fact, the number of employed public relations specialists is expected to jump from 258,100 in 2010 to 316,200 by 2020. This projection equates to a 23% rise in employment. On the other hand, the number of employed public relations managers is predicted to increase from 61,900 in 2010 to 72,100 by 2020 which indicates a similarly impressive 16% rise in employment.
Because of advances in information technology, news regarding public opinion of a company can travel and shift at a rapid pace, therefore more public relations workers are needed to constantly help maintain a favorable presence. Also, the increasing prevalence of social media to impact consumers is opening up more ways to disperse information and, as a result, more public relations specialists and managers are needed to monitor and use social media outlets to reinforce client images. Employment rises are also caused by the need to replace workers leaving the field.
Top Public Relations Firms 
Many companies hire public relations specialist and managers from firms because it is more financially lucrative to contract workers out than to create a separate branch within their own company. According to O'Dwyer's PR Daily, a magazine devoted to public relations news, the top ten public relations firms ranked in 2011 include:
Edelman (New York)
APCO Worldwide (Washington, DC)
Waggener Edstrom (Bellevue, Washington)
Ruder Finn (New York)
Text 100 Global PR (San Francisco)
WCG (San Francisco)
MWW Group (East Rutherford, New Jersey)
ICR (Norwalk, Connecticut)
Qorvis Communications (Washington, DC)
DKC PR (New York)
Public Relations Salary
The United States Bureau of Labor Statistics reports that public relations specialists and managers collectively earned a median annual wage of $57,550 in May 2010. However, public relations specialists alone were typically paid a median annual wage of $52,090. With respect to this profession, the top 10% received approximately $95,200 annually while the lower 10% received closer to $30,560 annually. In contrast, public relations managers earned an estimated annual wage of $91,810. Here, the top 10% of workers earned nearly $166,400 annually while the lower 10% earned a much lower average wage of $49,720 annually. In general, public relations professionals often endure high-stress work environments where they work more than forty hours a week.
<!- mfunc search_btn -> <!- /mfunc search_btn ->
Professional Associations
Most public relations specialists and managers decide to join a professional association because of the many benefits they offer to members. For example, professional associations like Public Relations Society of America, Council of Public Relations Firms, International Association of Business Communicators and International Public Relations Association contribute to the field of public relations by encouraging professional development through:
Accreditation
Domestic and international professional networking
Industry news, journals, periodicals, case studies, research, current trends
Job boards
Mentor and volunteer opportunities
Continuing education and training opportunities
Industry events such as webinars, seminars and conferences
Creating industry standards