Communications professionals understand how to effectively and responsibly participate in the act of communication with others. Their skills, however, extend far beyond basic communications skills to encompass knowledge of communications in business, government, and other human institutions and relationships.
<!- mfunc feat_school ->
Featured Programs:
Sponsored School(s)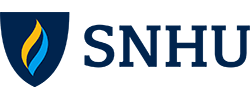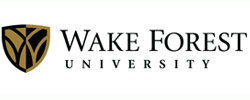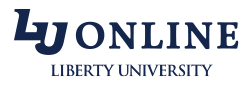 <!- /mfunc feat_school ->
Therefore, communications professionals in fields such as public relations, advertising, journalism, and broadcast media enjoy exciting careers with competitive salaries.
<!- mfunc search_btn -> <!- /mfunc search_btn ->
The National Association of Colleges and Employers (NACE) reported that communications majors enjoyed the largest salary increase among 2013 graduates—10.1 percent— bringing their average starting salary to $43,835. By 2014, communications majors witnessed another large gain, bringing their overall starting salary to $48,253.
But it's the experienced communications professionals who can expect to earn some of the highest salaries, says the Public Relations Society of America, which reported an average salary of $76,700 for communications specialists, $98,200 for managers, and $175,400 for senior vice presidents, as of 2015.
The scope of communications is broad, comprising professionals from journalists and advertising executives to interpreters and broadcast announcers.
Therefore, to fully understand the earning potential for professionals with backgrounds in communications, it is best to break down salary statistics for communications professionals in a myriad of careers:
Salaries for Marketing and Advertising Professionals
The Creative Group's (a Robert Half Company) 2015 Salary Guide reported that talent in the advertising and marketing field is hard to come by these days. As a result, hiring managers are declaring that top creative talent is in high demand.
Candidates with strong portfolios and the right blend of technical and soft skills, in fact, are often receiving multiple job offers. Retention among advertising and marketing professionals has also become more of a priority in recent years. The result is salaries that are competitive and perks that are impressive. The salary guide reported that "salaries are on the rise and bonuses are back."
According to the Creative Group, salaries for marketing and advertising professionals are expected to increase by 3.5 percent in 2015 to:
Media planner: $59,750-$84,000
Media buyer: $55,000-$81,250
Market researcher: $66,750-$86,750
Brand/product manager: $84,500-$112,500
Event/trade show manager: $55,000-$81,000
Digital marketing strategist: $90,000-$132,250
E-commerce marketing manager: $84,250-$116,250
Email marketing manager: $68,000-$93,500
Mobile marketing manager: $85,250-$118,000
Marketing analytics specialist: $72,750-$96,000
Web analytics specialist: $80,000-$106,250
SEO specialist: $72,500-$97,500
Digital project manager: $73,500-$112,500
Social media manager: $67,000-$93,000
The US Department of Labor reported average salaries, as of May 2014, for the following careers in advertising and marketing:
Advertising, marketing, promotions, public relations, and sales managers: $127,880
Advertising and promotions managers: $114,700
Marketing and sales managers: $129,900
Marketing managers: $137,400
Public relations and fundraising managers: $115,400
Market research analysts and marketing specialists: $68,700
Salaries for Public Relations Managers and Specialists
According to an analysis of 2013 BLS statistics by the Pew Research Center, public relations salaries have been expanding exponentially in recent years. Thanks to digital technology, agencies and companies are now able to reach the public in a myriad of ways, and they are hiring public relations specialists to help them do so.
According to New York Magazine, the more established the firm, the more public relations professionals can expect to earn. Public relations professionals can also expect to earn higher salaries working for corporations as media specialists.
<!- mfunc search_btn -> <!- /mfunc search_btn ->
The top pay for public relations professionals, says New York Magazine, is undoubtedly in corporate finance, where many senior professionals break a million dollars by handling such sensitive matters as crisis communication and investor relations.
Salary ranges for professionals in public relations, according to the Creative Group's 2015 salary guide, are:
Vice president/group director: $122,000-$210,750
Account manager/supervisor: $80,750-$116,000
Senior account executive: $72,000-$102,000
Account coordinator: $38,500-$57,500
Vice president of public relations: $121,500-$210,000
Public relations director: $97,000-$136,000
Public relations manager: $78,000-$99,500
Public relations specialist: $65,000-$91,750
Public relations/communications specialist: $43,750-$66,000
According to BLS statistics, the top-paying states for public relations professionals, as of May 2014, were:
Virginia: $77,500
New York: $67,700
New Jersey: $71,390
Maryland: $67,760
Idaho: $66,710
Connecticut: $67,160
California: $73,060
Alaska: $65,830
The Public Relations Society of America (PRSA) also published average salaries for public relations, as of 2015:
Executive vice president: $170,000
Senior vice president: $142,700
Vice president: $117,900
Account supervisor: $78,300
Senior account executive: $65,200
Account executive: $53,100
Journalist Salaries
Journalists' salaries directly correspond with the size and scope of the publication. For example, journalists, editors, copyeditors, and proofreaders working for national publications or those with high readership can expect to earn higher salaries in the field.
According to a Reynolds Center survey, the median annual salary for business journalists was $56,591 in 2012, an increase from $56,220 from 2011. The survey also found that communications professionals in journalism reported an increase within the past two years.
The US Department of Labor reported the following average salaries for journalists, as of May 2014:
New analysts, reporters, and correspondents: $49,360
Broadcast news analysts; $84,380
Reporters and correspondents: $45,800
President of the Reynolds National Center for Business Journalism reported that opportunities among journalists are on the rise, with about one-third of newsrooms reported that they are hiring new journalists.
The survey also broke down median annual salaries by place of employment:
Wire service: $75,800
Broadcast: $56,852
Online: $51,667
Print: $49,375
Freelance: $48,889
The US Department of Labor reported the top-paying states for journalists (according to average, annual salary), as of May 2014, were:
New York: $63,450
Rhode Island: $57,430
Georgia: $55,030
Massachusetts: $54,080
Louisiana: $53,860
Nevada: $51,820
California: $49,430
Findings from the US Department of Labor's 2014 salary survey allows for a full state-by-state analysis of journalist salaries:
Salaries in TV, Radio and Digital Broadcasting
Job opportunities for television, radio, and digital broadcasting announcers new to the profession are more plentiful at smaller operations, while announcers who have achieved experience and a large viewership/listenership can expect to land jobs with larger stations and larger budgets.
<!- mfunc search_btn -> <!- /mfunc search_btn ->
According statistics from the BLS, communications professionals in television, radio, and digital broadcasting earned the following average salaries, as of May 2014:
Announcers: $42,810
Radio and television announcers: $44,030
Public address system and other announcers: $37,850
Salaries for Writers and Editors
A 2014 New York Magazine article reiterated what many writers and editors already know: big publications equate to big salaries for these communications professionals. Freshman staff writers at Time Warner, for example, can expect to earn between $35,000 and $50,000, about 10 percent more over smaller companies, while senior writers for such big names as Sports Illustrated and Time can earn between $60,000 and $150,000; their editors can earn between $100,000 and $150,000.
New York Magazine also reported that top editors could expect to earn about $250,000 for big publications, while editors-in-chief may top the $1 million mark.
Conde Nast pays its freshman writers and editors between $30,000 and $40,000 a year, while executive editors can make upwards of $200,000 to $300,000.
According to May 2014 statistics from the BLS, writers, and editors earned the following average salaries:
Writers and editors: $66,990
Editors: $64,140
Technical writers: $71,950
Communications Salaries in the Corporate World
Most communications jobs in the business and industry sector are found in larger corporations and organizations. Job opportunities and higher salaries are more prevalent among national and international companies that hire professionals like human resources directors and international relations managers.
A 2015 Fortune magazine article reported ten of the highest-paying, fastest growing careers in business and high-tech companies:
User experience manager: $96,000
Strategy manager: $102,000
Business insight and analytics manager: $96,700
General counsel: $119,000
Global marketing manager: $95,000
Human resources director: $101,000
Senior director, sales and marketing: $117,000
<!- mfunc feat_school ->
Featured Programs:
Sponsored School(s)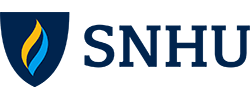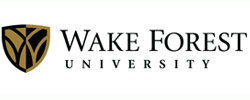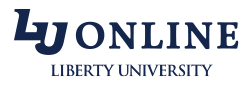 <!- /mfunc feat_school ->