Communications majors who study in Massachusetts will find a state with influential public radio stations, multi-prize-winning newspapers, and some of the most highly-respected publishers around. In addition to opportunities in traditional media, communications students who hone their skills will find opportunities in public relations or corporate communications serving the state's higher education, health care, and tourism industries. While many of these openings will be concentrated in the bustling and historic city of Boston, the bigger cities of Worcester, Springfield, Lowell, and Cambridge have their own mix of opportunities.
<!- mfunc feat_school ->
Featured Programs:
Sponsored School(s)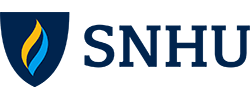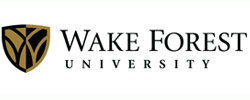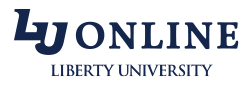 <!- /mfunc feat_school ->
Undergraduate Degrees in Communications – Choosing to earn an associate's or bachelor's degree with a major in communications will give you the qualifications you need to start a career in mass media and digital communications. Whether you're interested in journalism and independent filmmaking, or marketing and public relations, the know-how needed to reach people with a targeted message starts with a degree in communications.
<!- mfunc search_btn -> <!- /mfunc search_btn ->
Master's Degrees in Communications – No matter your professional background or undergraduate major, you could earn a master's in communications to prepare for a career in any number of diverse areas that include journalism, public relations, marketing, digital media and more.
TV and Radio Broadcasting
Over 130 AM and 160 FM stations serve Massachusetts, with pop music and news/talk/information the most popular genres, according to Arbitron. The state also enjoys 69 television stations, according to the FCC. The Boston/Manchester market is the seventh-largest television market in the United States, according to Neilsen, and all the major TV networks are represented. Boston is also home perhaps the state's most famous broadcasting institution, WGBH. The public broadcasting juggernaut serves southern New England with 11 public television services and three public radio services, as well as local productions. WGBH has been recognized with Emmys, Peabodys, and Oscars for its enlightening content, which includes Nova, Frontline, American Experience, Antiques Roadshow, and Curious George.
Resources and Professional Associations for TV and Radio Broadcasting:
Massachusetts Broadcasters Association
Journalism
Massachusetts is home to 32 daily and 16 weekly newspapers, according to 2009 data from the US Census Bureau. The Boston Globe is the state's most widely-read and most prestigious local newspaper, with nearly two dozen Pulitzer Prizes to its credit. Other major local papers include the Boston Herald, Springfield Republican, and Worcester Telegram & Gazette. Boston is also the headquarters for the Christian Science Monitor, a newspaper-turned-website with an international reach. While employment at many traditional newspapers is falling, startups such as CapeCodToday — one of the first hyperlocal news sites in the nation – have emerged to fill the gap in local coverage and provide opportunities for journalists.
Local Newspapers and Guides:
Boston Globe
Boston City Guide
Boston Herald
Cape Cod Times
Springfield Republican
Worcester Telegram & Gazette
Lowell Sun
Quincy Patriot Ledger
North Andover Eagle-Tribune
Pittsfield Eagle
Salem News
Waltham News Tribune
Boston Business Journal
Boston Phoenix
Cape Cod Today
Springfield Journal
Springfield Valley Advocate
Journalist Associations:
Advertising, Marketing, and Public Relations
Communications majors would be wise to focus on their marketing and public relations skills, at least judging by the state's employment statistics. The Massachusetts Department of Labor, Licensing and Regulation projects that between 2008 and 2018 job openings for Marketing Managers will grow by 5%, while openings for Public Relations and Fundraising Managers will grow 6%, and opening for Public Relations Specialists 15%. Many of the nation's largest advertising, marketing, and public relations firms have offices in Boston, which provides great employment and internship possibilities for communications majors.
PR and Advertising Firms:
Palley Advertising
Mullen
Clarke Goward
Davis Advertising
Gearon Hoffman Inc.
Harpell
Lehman Millet Inc.
Regan Communications Group,
Rasky Baerlein Strategic Communications
Davies Murphy Group
Matter Communications
Schneider Associates
McDougall Interactive
Epsilon
Allen|Roche Group
Market Vantage
Professional Associations for Advertising and Public Relations:
Print Publishing
Massachusetts is one of the publishing capitals of the country, trailing only New York and California for the number of quality presses.. The state is home to a number of top-tier scholarly outfits, such as MIT Press and Harvard University Press, as well as respected independents such as Da Capo Press and Shambhala Publications. And while in-house jobs for editors are declining, the state's labor department projects that jobs for writers and authors will rise 10% between 2008 and 2018, which means an independent writing career could be a good option for communications majors.
Book and Magazine Publishing Companies:
Da Capo Press
Shambhala Publications
AK Peters, Ltd.
Artech House
Applewood Books
Barefoot Books
MIT Press
Beacon Press
Black Sparrow Press
Candlewick Press
Circlet Press
Harvard University Press
Houghton Mifflin Harcourt
MIT Press
Red Wheel/Weiser/Conari
Small Beer Press
Book Publishing and Writing Associations and Resources: