Communications graduates in Alaska can feel proud to work in one of their state's most valued industries. In the land of the midnight sun, the media are a key part of keeping the far-flung population connected, providing an essential source of information and entertainment. Although big cities like Anchorage and Juneau currently offer the most employment, the state's labor department projects that the population will grow 28% by 2035, bringing new opportunities to the smaller towns in "the bush." Meanwhile, the robust tourism economy, popular festivals, and eventful political scene mean that local journalists have plenty of material.
<!- mfunc feat_school ->
Featured Programs:
Sponsored School(s)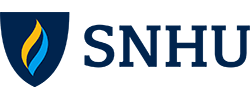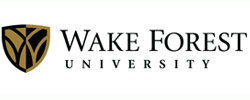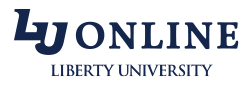 <!- /mfunc feat_school ->
Undergraduate Degrees in Communications – Choosing to earn an associate's or bachelor's degree with a major in communications will give you the qualifications you need to start a career in mass media and digital communications. Whether you're interested in journalism and independent filmmaking, or marketing and public relations, the know-how needed to reach people with a targeted message starts with a degree in communications.
<!- mfunc search_btn -> <!- /mfunc search_btn ->
Master's Degrees in Communications – No matter your professional background or undergraduate major, you could earn a master's in communications to prepare for a career in any number of diverse areas that include journalism, public relations, marketing, digital media and more.
Advertising, Marketing, and Public Relations
Communications majors are likely to find advertising and public relations are a growth area in Alaska. The state's Department of Labor and Workforce Development forecasts an 8.6% growth in jobs for Advertising and Promotions Managers between 2008 and 2018, and a 10.5% growth in Public Relations and Fundraising Managers during the same period. Meanwhile, PR specialists are expected to enjoy a healthy 12.6% growth in jobs. Students who train in this area will likely discover no shortage of local businesses that can benefit from public relations services to help them reach the masses.
Public Relations and Advertising Firms:
Solstice Advertising
Crystal Clear Creative
William Fraser Advertising
Nerland Agency
Thompson & Co
Bickford Pacific Group
Bruce Pozzi Public Relations Inc.
Husky Advertising Inc
Northwest Strategies
Porcaro Communications
Steve Neumuth Advertising
Professional Associations for Advertising and Public Relations:
Journalism
Alaska can be an exciting place for communications majors who practice their journalism skills. The state is home to glossy magazines, alternative weeklies, and the Pulitzer Prize-winning Anchorage Daily News. In the past few years, the state has also seen the birth of online news start-ups, notably the for-profit Alaska Dispatch. And unlike other areas, which are facing a decline in the number of newsroom employees, the Alaska Department of Labor and Workforce Development projects that the number of reporters and correspondents employed in the state will stay steady between 2008 and 2018, at about 167,000 people.
Local Newspapers and Guides:
Capital City Weekly
Anchorage Daily News
Anchorage Press
Eagle River Alaska Star
Fairbanks Daily News-Miner
Haines Chilkat Valley News
Homer Tribune
Peninsula Clarion
Nome Nugget
Wasilla Frontiersman
Juneau Empire
Alaska Magazine
Ester Republic
Journalism Associations:
TV and Radio Broadcasting
Radio stations are a primary way of keeping Alaskans connected. There are more than 20 stations in the Anchorage area alone, and a total of 146 FM stations throughout the state, according to the FCC. The Alaska Public Radio Network also maintains two dozen stations.
When it comes to television, Anchorage, Fairbanks, and Juneau are all home to a number of commercial stations, while Anchorage also broadcasts the PBS station KAKM. The
Alaska Rural Communications Service offers a mix of commercial and public programming broadcast from low-power stations scattered across the state.
Resources and Professional Associations for TV and Radio Broadcasting:
Book Publishing
The publishers operating out of Alaska tend to be small but diverse in their offerings: the University of Alaska Press focuses on history and anthropology, while McRoy & Blackburn is devoted to fiction, and the tiny independent Ester Press and NorthShore Press spotlight poetry. The state is also blessed with more than its fair share of independent writers, many of whom are drawn to Alaska's scenery and culture of rugged individualism.
Publishing Companies:
University of Alaska Press
McRoy & Blackburn
Boreal Books
Alaska Geographic
Ester Republic Press
NorthShore Press
Book Publishing Associations and Resources: