Whether it's advertising for a distillery, writing for a local magazine, or helping to promote one of the region's many natural wonders, the Bluegrass state is a great place for communications majors to work. With its status as a mecca for fans of bluegrass, bourbon, and horse-racing, tourism is a major regional industry, employing over 24,000 people in Louisville alone. Communications majors will also find their skills useful in other important areas of the state economy, such as government, law, and teaching. The state's labor department forecasts that jobs for media and communications workers will rise 10% between 2008 and 2018. While many offerings will likely be in Louisville and Lexington, bigger cities like Owensboro, Bowling Green, and Covington are also ripe with opportunity.
<!- mfunc feat_school ->
Featured Programs:
Sponsored School(s)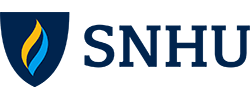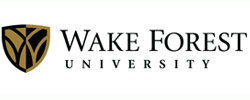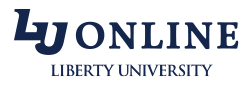 <!- /mfunc feat_school ->
Undergraduate Degrees in Communications – Choosing to earn an associate's or bachelor's degree with a major in communications will give you the qualifications you need to start a career in mass media and digital communications. Whether you're interested in journalism, creative writing and independent filmmaking, or marketing and public relations, the know-how needed to reach people with a targeted message starts with a degree in communications.
<!- mfunc search_btn -> <!- /mfunc search_btn ->
Master's Degrees in Communications – No matter your professional background or undergraduate major, you could earn a master's in communications to prepare for a career in any number of diverse areas that include journalism, public relations, marketing, digital media and more.
Advertising, Marketing, and Public Relations
Advertising, marketing, and public relations are attractive options for future communications graduates. The Kentucky labor department predicts jobs for Advertising, Marketing, Promotions, Public Relations, and Sales Managers will rise over 6% between 2008 and 2018, while jobs for Public Relations and Fundraising Managers will rise by about 12% during the same period. Meanwhile, jobs for Public Relations Specialists will grow almost 22%. With the state's emphasis on tourism and local products, there's plenty of opportunities for communications majors to show their stuff — Louisville's ad industry alone is worth a billion dollars, according to the American Advertising Federation of Louisville.
PR and Advertising Firms:
Peritus Public Relations
Guthrie/Mayes Public Relations
Flint Group Inc
McNeely Pigott & Fox Public Relations
Doe Anderson
Schneider Demuth Advertising
Global Relations Group
Pro Communications
Shandwick
Corecubed
Professional Associations for Advertising and Public Relations:
Journalism
84% of Kentuckians (more than 2.6 million people) read a daily newspaper at least once a week, according to the Kentucky Press Association, while about 56% read a weekly newspaper. The Bluegrass state is home to 22 daily papers and 14 Sunday papers, according to the US Census Bureau. And while opportunities in traditional print journalism have been declining, the region's journalists have responded with start-ups such as the Daily Yonder, which focuses on news in rural areas.
Local Newspapers and Guides:
Kentucky Monthly
The Advocate Messenger
The Anderson News
Barren County Progress
Business Lexington
Commonwealth Journal
The Courier-Journal
The Floyd County Times
Georgetown News-Graphic
Kentucky New Era
The Kentucky Standard
Lexington Herald-Leader
Lexington City Guide
The Louisville Voice-Tribune
Mayfield Messenger
Messenger-Inquirer
News Democrat & Leader
The News-Enterprise
The Oldham Era
The Paducah Sun
The Paintsville Herald
The Sentinel-Echo
The Sentinel News
State Journal
The Times-Tribune
The Trimble Banner
Journalism Associations:
Print Publishing
Kentucky nurtures its rich literary scene with both larger publishing houses, such as the scholarly University Press of Kentucky, and smaller presses such as the poetry-focused Accents Publishing. Literary magazines such as Appalachian Heritage and Heartland Review are a great way to discover new authors, and they often provide internships for communications majors. While jobs for editors at traditional print publications are in decline, the state's labor department forecasts that jobs for writers and authors will grow about 9% between 2008 and 2018, which means an independent writing career might be an option for communications majors to explore.
Book and Magazine Publishing Companies:
 The University Press of Kentucky
 McClanahan Publishing House
Accents Publishing
Butler Books
Clark Legacies
Blair Mountain Press
Broadstone Books
Finishing Line Press
Fleur-de-Lis Press
Larkspur Press
Book Publishing and Writing Associations and Resources:
TV and Radio Broadcasting
Television is the top source for local news in Kentucky, according to the Kentucky Press Association, and the Bluegrass state boasts nearly 100 channels. Louisville has 674,050 TV households, while Lexington has 488,850, according to the Television Bureau of Advertising. As for radio, the state enjoys almost 260 FM and over 230 AM radio stations on its dial. News, talk, and information is a popular format, followed by country music — no big surprise there.
Professional Association for TV and Radio Broadcasting: