Dover is a major military center, while the concentration of corporate headquarters in the state has led some to call it the "nation's corporate capital." Communications majors who graduate in Delaware will find exciting new journalism projects, historic magazines, and a healthy public relations sector. In addition, the skills developed while pursuing a communications major will be a benefit when applying for positions in government – one of the state's largest employers. While Dover and Wilmington are likely to have the most opportunities, the bigger cities of Newark, Bridgeville, Dewey Beach, and New Castle also boast career possibilities, as well as the history and scenery for which the state is known.
<!- mfunc feat_school ->
Featured Programs:
Sponsored School(s)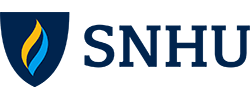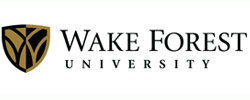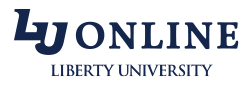 <!- /mfunc feat_school ->
Undergraduate Degrees in Communications – Choosing to earn an associate's or bachelor's degree with a major in communications will give you the qualifications you need to start a career in mass media and digital communications. Whether you're interested in journalism and independent filmmaking, or marketing and public relations, the know-how needed to reach people with a targeted message starts with a degree in communications.
<!- mfunc search_btn -> <!- /mfunc search_btn ->
Master's Degrees in Communications – No matter your professional background or undergraduate major, you could earn a master's in communications to prepare for a career in any number of diverse areas that include journalism, public relations, marketing, digital media and more.
TV and Radio Broadcasting
In such a small state, the broadcast media are an important way of keeping citizens connected. According to the FCC, Delaware has 77 radio stations, including the recently-launched WDDE-FM 91.1, the first-ever public radio station focused exclusively on Delaware. The state employment department expects jobs for radio and TV announcers to grow 16%  between 2008 and 2018 — a healthy forecast compared to many other states. And while there are no network broadcast TV stations based entirely in Delaware, some regional stations broadcast from the big cities of Wilmington and Dover.
Resources and Professional Associations for TV and Radio Broadcasting
Journalism
Though Delaware has only one daily newspaper (The News-Journal), the state is home to some vibrant new media initiatives. These include the non-profit Delaware First Media, which focuses on in-depth, multi-media reports about issues of importance to Delawareans. On the lighter side, Delaware Today covers lifestyle and leisure trends, and is one of the nation's oldest regional magazines. The Today Media brand also publishes Delaware Bride and Delaware Guide, just one of several lifestyle and travel magazines that serve the state, and provide great opportunities for lifestyle writers who want to hone their skills.
Local Newspapers and Guides
The Delaware Wave
Dover Post
Newark Post
The News Journal
Cape Gazette
Community News
Delaware State News
The Delaware Wave
Dover Post
Middletown Transcript
Milford Beacon
Delaware Beachcomber
Delaware Today
Out & About Magazine
Delaware Business
Journalism Associations
Advertising, Marketing, and Public Relations
Communications graduates in Delaware are likely to find public relations a growth area. The Delaware Department of Labor projects that the number of jobs for Public Relations specialists will grow 18% between 2008 and 2018, while the jobs for PR managers will grow 5% during the same period. In addition, the communication skills developed during training in public relations will be useful for government and military positions, while advertising know-how will benefit the state's many retail outlets.
PR and Advertising Firms
PR Delaware
Tipton Communications
Aloysius Butler & Clark
GillespieHall
Janet Hughes and Associates
Deardorff Associates
Certain Public Relations
Brown Barn Public Relations
Professional Associatios for Advertising and Public Relations
Print Publishing
Fittingly enough for the First State, several Delaware book publishers focus on historical and other non-fiction topics. The University of Delaware Press is particularly strong in literature, 18th century history, and art, while the Wilmington-based Cedar Tree Books is devoted to the history of the state and the entire Eastern Shore. The Delaware Department of Labor projects a 6% rise in the number of jobs for editors between 2008 and 2018, as well as a 14% rise in the number of jobs for writers and authors during the same period. The latter statistic means that communications graduates may find that an independent writing career is an intriguing option.
Book and Magazine Publishing Companies
University of Delaware Press
Cedar Tree Books
Oak Knoll Press
Cherokee Books
Scholarly Resources, Inc.
Book Publishing and Writing Associations and Resources